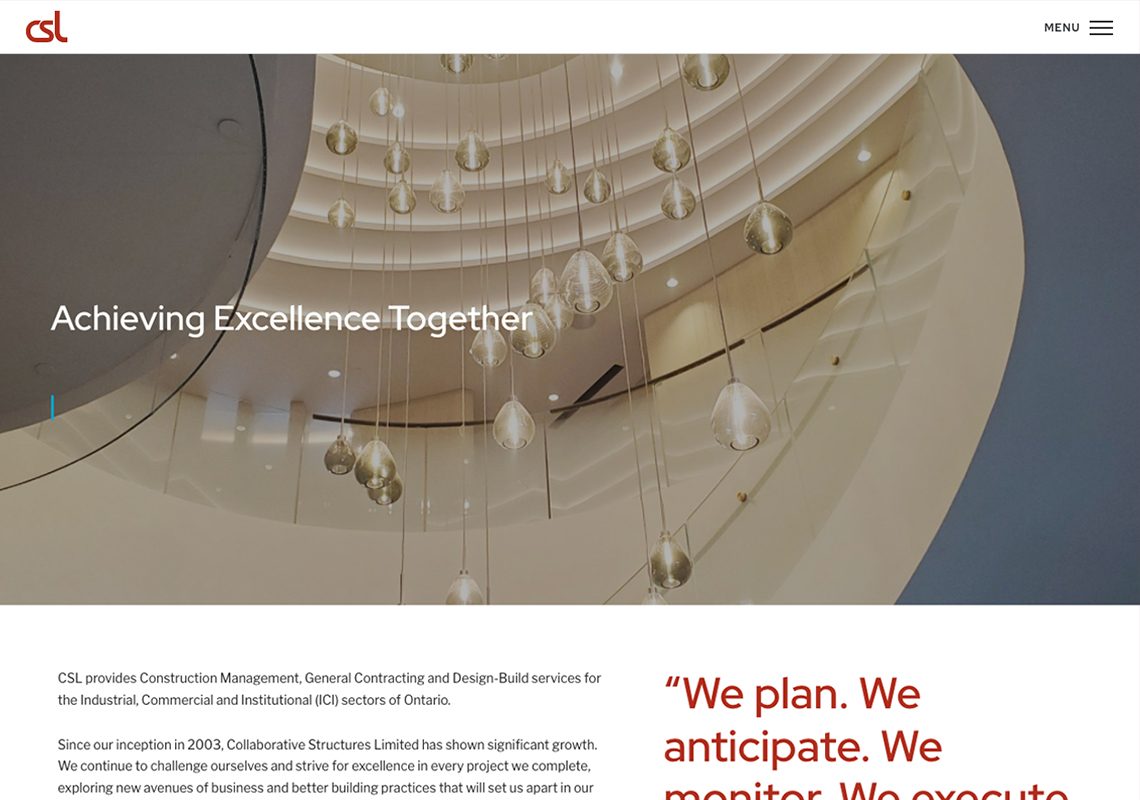 Our Latest Client Website Launch: CollaborativeStructures.com
N49 is proud to announce the launch of a new website for Collaborative Structures Limited. This website is a custom WordPress website with custom post types, allowing Collaborative Structures to easily update and manage their content.
The new website was designed to showcase the impressive and large pictures of the company's earlier projects. The website was built to give Collaborative Structures a more modern and professional look.
The website features a modern and user-friendly design, allowing users to easily navigate the website and find the information they need. The website also features a portfolio page, where customers can view the impressive projects that Collaborative Structures has completed.
At N49, we understand the importance of having a website that is up-to-date and professional. That's why we at N49 Guelph are proud to have been able to provide Collaborative Structures with a website that meets their needs and helps them to showcase their projects in the best possible way.
We invite you to explore the new website and see the amazing work that Collaborative Structures has done. If you have any questions or comments, please feel free to contact us.