Case Studies
N49 Digital marketing services are designed to make your website and online presence stand out from your competition with custom websites, leading SEO, plus online reviews generation and promotion.
The N49 team is very excited to share our latest directory launch, Dining.ca. We have gathered and sorted all of the best restaurants across Canada. Each restaurant has its own details page filled with reviews, photos, description and more. All of our directories including Dining.ca are powered by you! As in, the ranking of our lists of restaurants is based on the amount of and rating of the reviews.
Check it out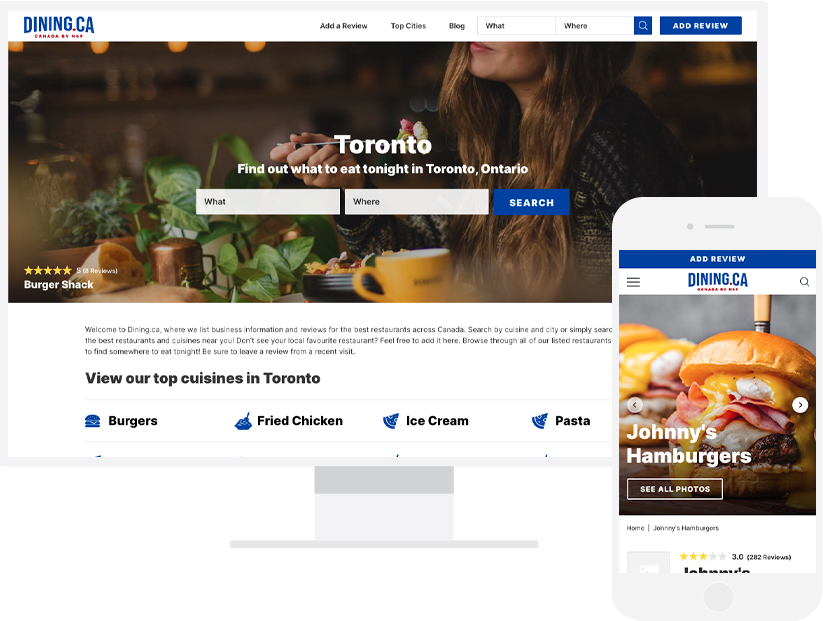 Latest News
Check out our latest news and blog posts below. Whether it's about a new website we've launched, new directory, a new OPIO feature, or some relevant news in the industry, we want to keep things fresh.
With our social share feature, you can quickly and easily create beautiful social media posts from your OPIO review feed.

Welcome to Dining.ca – the best directory of restaurants across Canada! We are proud to present our latest directory launch and the culmination of months of hard work and dedication.

N49 is proud to announce the launch of a new website for Collaborative Structures Limited.